A Benefit Raffle for Sgt. Josh Clark, USMC
Smosh's Package Details:
"Git yer hands on Smosh's package!"
Presented by Standing Offhand, this package has been curated from some of the finest folks in the shooting and outdoor industry; performance proven in every clime and place. EVERY DIME from this fundraiser goes to Josh and his unconquerable spirit. "Thank you for your service" is defined right here, right now. Our deepest gratitude to the incredible companies listed here. Their honor and commitment are beyond reproach. Thank you.
-Jeff and Tyler, Standing Offhand

Daniel Defense: Delta 5 Pro, 24" 6.5 Creedmoor.
Leupold & Stevens: Mk5 HD 3.6-18X44, FFP PR1 mildot riflescope and ring set.
Hogsaddle: PIG0311 tripod, ball head, and PIG Saddle kit plus the SS Loophole rifle sling.
Two Vets Tripod Sporting Goods: No Name V2 tripod, ball head and ARCA package.
The Outdoorsmans: Zeiss SFL 10X40 binoculars, stud kit, and tripod adaptor from.
Marsupial Gear: enclosed bino chestpack with LRF and accessory pouches.
Wilderness/K9 Athlete: human and K9 supplement combos.
Air Armor Tech: scope cover.
Mystery Ranch: Blitz 35 pack, coyote brown.
Vortex: Razor HD4000 laser rangefinder.
MilMak Blades: CSK Ward Hunter fixed blade knife w/sheath.
Triad Tactical: rear bags (2), rifle case, and data book.
6 Primal Coffee: Cowboy Blend 5lb bag of ground coffee.
Standing Offhand: training certificate for one seat in a selected course from our training catalog & 200rd case of Hornady ammo
Velox Trng Grp: training certificate
ModTac Trng Grp: Suppressor shield coupon
HuxWrx Safety Co: HuxWrx HS-QD 762 Suppressor and muzzle brake
Marine Scout/Sniper and combat veteran, father, grandfather Josh Clark (46) is fighting with cancer in the deadliest mission of his life.
Help him win. $50 per ticket begins 3/31/23, 8 weeks, drawing on Memorial Day 5/29/23
A Benefit Raffle for Sgt. Josh Clark, USMC
This rifle package has been compiled by the biggest names in the shooting industry and represents the absolute state of the art within tactical, competitive, and precision rifle circles. It is based on over 20yrs in the community and the relationships and contacts made in that timeframe. Standing Offhand cannot thank these folks strongly enough for their incredible support and belief, the trust that comes from integrity-driven relationships, and a depth of humanity that has become increasingly rare. We are honored to know and work with them and bring whatever influence and sincerity we possess to bear on the most meaningful and important things we will ever face, both personally and professionally. THIS is why we've done it tirelessly over decades, both here and abroad. THIS is what matters. THIS is who matters. It certainly ain't about us; it's about who we love, the one's we care about, and the ones who would do it for us in less than a heartbeat. "Always beside you" is more than a good line, a toast among friends, a cliché to those who view themselves as equal among a community of true brotherhood. It is an ethos we live by.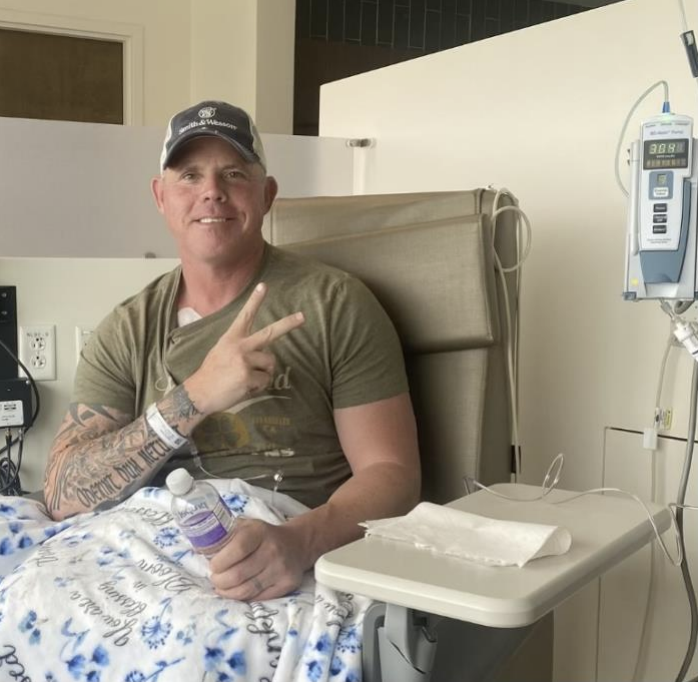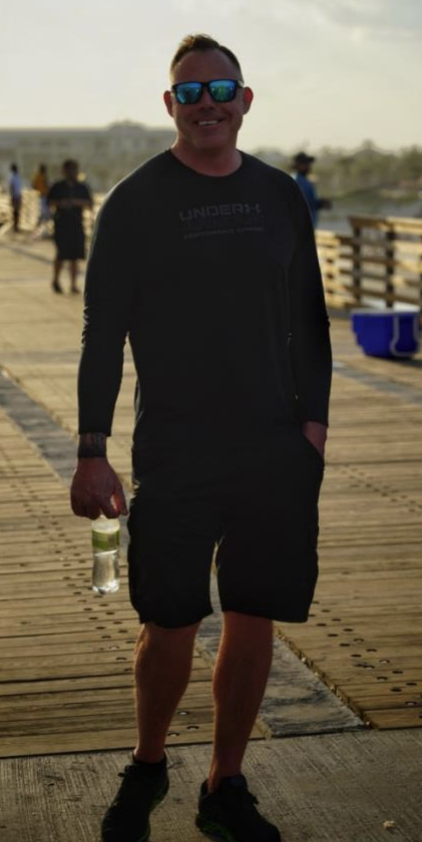 Josh Clark is a Marine Scout/Sniper having served 10yrs enlisted in the Marine Corps. He got out in 2005 as a Sgt and served with 3rd Bn, 8th Marines and 2nd Bn, 2nd Marines. He was the Chief Scout for 2/2 when my unit RIP'd his in Sept '04 in Mahmudiya, south of Baghdad. Josh had previously seen combat in Kosovo and his awards and medals reflect a degree of commitment and mastery of his craft through both conflicts. We met again during the WPPS and DDM programs for Triple Canopy, Inc as we prepared and trained to service security contracts at the US Embassy Office in Basra, Iraq. He and I became fast friends and wound up roommates for the following year. I went back to police work and he found himself instructing for TC, returning to the middle east several more times (most notably as the Project Manager for the Baghdad worksite) before leaving that job to become a deputy for the Baton Rouge Sheriff's Office. He has also worked various executive protection jobs around the US and continues to manage in that profession to this day.
In Jan 2023, after being misdiagnosed 8 months prior, Josh was informed he was in the 4th stage of colon and liver cancer. As devastating and life changing as this may be Josh has faced it head on, maintaining his physical, spiritual, and emotional fitness for his most daunting mission. He is undergoing chemotherapy infusion as we speak and based on the apparent effectiveness of that thus far, is on the schedule for 2 separate surgeries in the coming months. This is exciting news and to a degree, moves the needle a bit from simple hope to tangible steps in his fight. It's combat; throwing a punch; returning fire, moving and communicating, and calling for fire. Getting back on your feet and standing your fucking ground. It's what Marines are literally made of and for. HIS Faith is strong; ours musters all that we have within us. This can only be accomplished one way and although this raffle is about raising money to assist Josh in his worldly responsibilities, we know full well where the decision has already been made.
The only health insurance Josh has is through the VA and we all know how effective that institution is with regard to those who wrote a blank check to the United States, up to and including their lives. As stated in the IG videos highlighting the multiple products included in this package, this is YOUR opportunity to actually demonstrate your conviction when you thank a veteran for their service, when you buy that crusty old vet their lunch, when you cue up the grill on the 4th of July, Veteran's and Memorial Day weekends, and when you say "fuck yeah" during video footage of our veterans smoke checking those who would blow themselves up to kill you and your family (again). This man has done that, for all of us. I feel like that's worth 50 bucks. PLEASE give what you can: this man has paid for it, and more. This is a 100% non-profit event meant to raise money to help a man facing a death sentence. We all are, eventually. But this test comes ahead of schedule (as much as we can comprehend it). Josh is 46 years old.
Conduct of the raffle will be as follows:
• Smosh's Package will run for 6-8 weeks, depending on response and circumstances.
• Tickets will be $50 a piece.
• Tickets can be purchased by credit/debit card on the Americansnipers.org website only; there will be no physical tickets sold.
• ALL monies raised will be disbursed to Josh, without fees to any entity other than minor administrative costs associated with shipping his package to the winner.
• The winner will be announced on the Standing Offhand Instagram page and via email directly with the winner as entered when tickets are purchased.
• The winner will be chosen at random based on a computer-generated process that has been proven fair and indeed random as used previously and on multiple occasions by Americansnipers.org.
• **The winner will have 3 days to respond to the DTG stamp on the email to claim the package after which a new winner will be chosen.**
• Coordination of an FFL is the responsibility of the winner; the rifle will be transferred though our FFL to yours and all applicable federal and state laws will be adhered to without exception. FFL transfer fees are the responsibility of the winner.
• Standing Offhand and its officers and affiliates bear no responsibility to the use or possession of the firearm and related accessories by those legally ineligible for such and who participated in the raffle under false pretenses. We will not be conducting background or criminal history investigations into the person(s) buying tickets or participating in the raffle; that is the job of your own integrity, honor, and FFL.
• Each raffle ticket purchased is final. There will be no refunds under any circumstance other than CC fraud. Cases of CC fraud must be conducted through your CC issuer by submitting a claim through your CC company.
• Shipping will be completed directly from Standing Offhand HQ and will be coordinated with the winner. Nothing is drop-shipped from the participating manufacturers. This will be conducted as quickly as possible with the understanding that both owners of Standing Offhand work fulltime jobs and have dependent families.
Questions or concerns can be addressed by emailing Standing Offhand directly at Jeff@standingoffhand.com.
This is a non-profit endeavor, and no benefit will be realized by Standing Offhand or the participating manufacturers through the conduct of this raffle.